Events in 2015
LHF launches Summer Camp in Midwest (July 2015)
After a representative came to the 2014 summer camp from Wisconsin and Minnesota, they decided they wanted to have a camp of their own in the Midwest. Each year three states will take turn hosting the camp between Wisconsin, Minnesota, and Illionois. The camp is locally run by the host state. The first camp will be hosted by Wisconsin. LHF provides the camp with music notes, music teachers, as well as loan the camp music instruments and support wherever needed.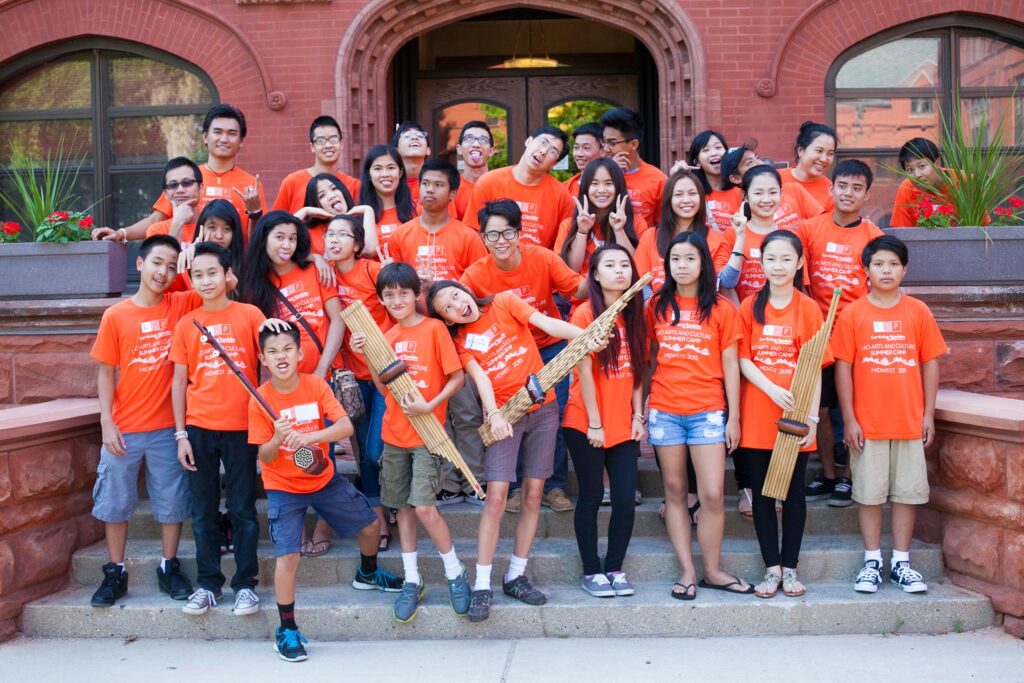 4th Annual Summer Camp, Virginia (July 25-August 1, 2015)
Another exciting year at camp. This year the students were task to build a rocket. Each group built and designed a rocket. They learned about the rocket festival in Laos. At the end of camp we paraded the rocket around the temple chanting and singing as we went. For the first time, we had our recital off camp at the local temple. Special thanks to Legacies of War, Chef Deth for teaching the kids how to make fried rice, and our parent volunteers who taught Lao sports, helped cook, and fill in where ever we needed you. Thank you!!
11th Annual Cultural Show: Literary Arts (September 26, 2015)
This year's theme is "Literary Arts," celebrating Lao liturature and writers. We featured Nor Sanavongsay and his book, "A Sticky Mess" as well as two poets: Mali Phonpadith, the author of a Million Fireflies and Krysada Phounsiri, the auther of "Dance Among Elephants." The event featured a reading of "A Sticky Mess" by Nor Sanavongsay. The story is a story of Xieng Mieng, the story of the famous Lao folk hero that has won the hearts and minds of the Lao people. Mali and Krysada also read one of the poems in their books about their life experiences. The Lao Sports Association also gifted LHF with a generous donation from their event to support LHF's mission and vision. Thank you!!