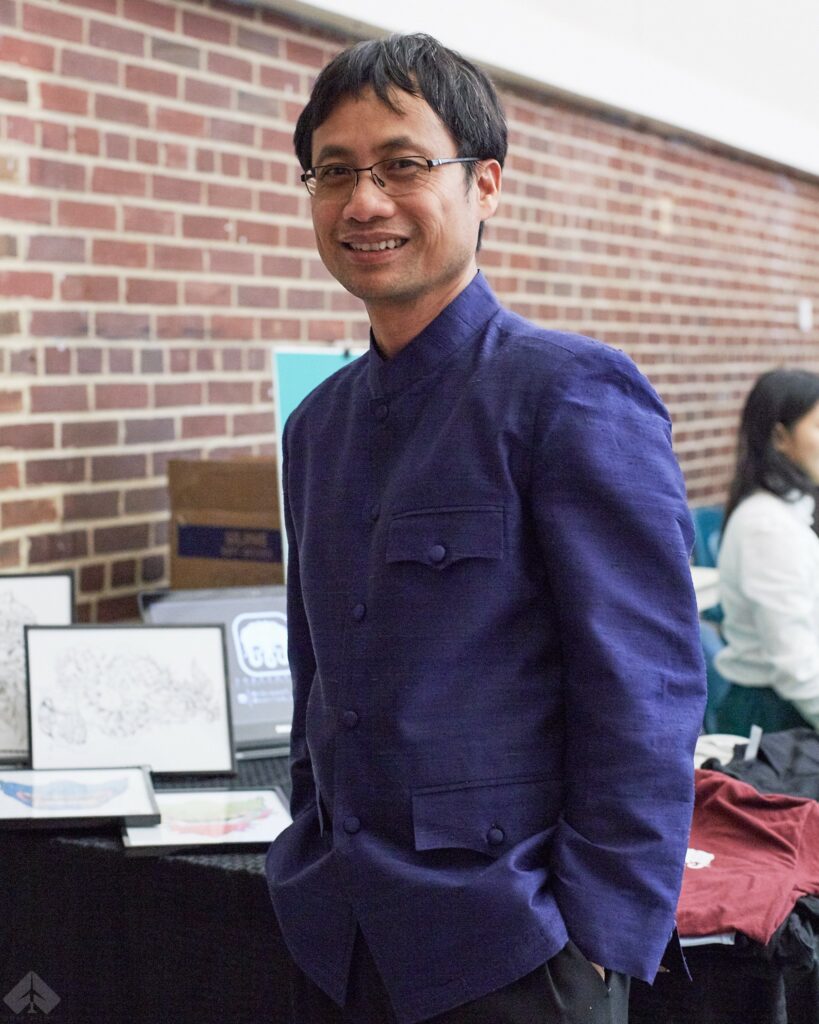 Xai Souphom
Xai Souphom has been passionate about music at a very young age. He can remember listening to lum and khaen as a young boy. He always wanted to learn to play the khaen, but never had the opportunity until 2006 when he met master khaen player, Ajarn Bounseung Synanohn.
Xai started his traditional music journey in 2005 when he took his first traditional music lesson from Ajarn Thongtun Souvannaphanhu and learnt how to play the Sao.
This was how the LHF music program was born. Through lessons with Ajarn Thontun, Xai developed a notation system for the music and kept refining it until it became what is it today.
The first LHF music program was launch in 2007 in Seattle Washington with less than 15 students and has now grown to over 1400 students over the past 12 years with programs in 10 cities and in Luang Prabang Laos.
Xai Souphom is the music director of LHF and one of the founding members who has shared his passion and love for music with students across America and hopes to provide access to any student and community that would like to have a music program of their own.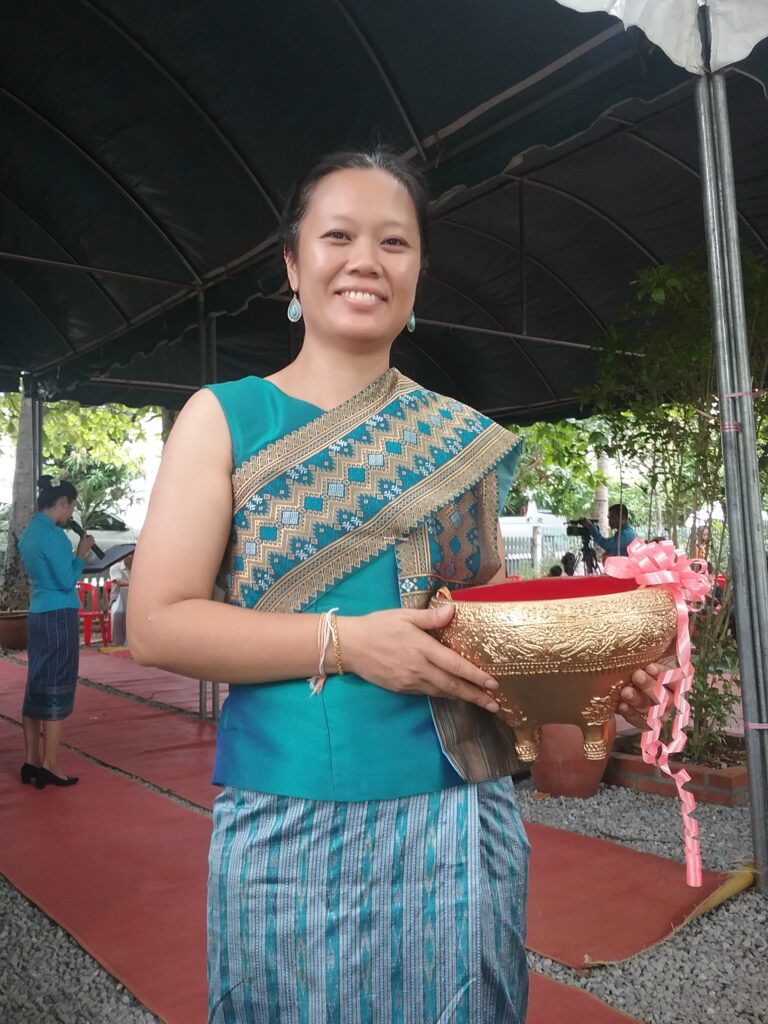 Niphasone Souphom
Niphasone is one of the founding member of LHF. She has been the president of the organization since it was first established in 2004.
Niphasone is a certified special education teacher of 17 years and bring her passion for teaching and learning into the culture of LHF. She believes that all children can learn even though they may learn in different ways.
Niphasone shared that she has learned as much from LHF as LHF has learned from her. Through the years, she has written plays for summer camps, song lyrics, and learned how to teach traditional Lao dancing. She believes in leading by example and has strive to make LHF's camp curriculum fun, meaningful, and educational for all of the students.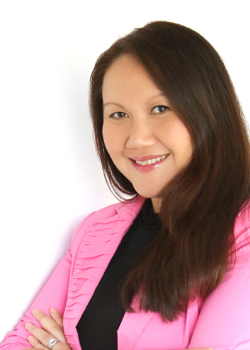 Mali Phonpadith
As the Founder and CEO of the SOAR Community Network, Mali leads a dedicated team of experts who consults with growing businesses and organizations to help you accomplish your mission and create greater social impact.
Our three pillars to support in this effort include (1) Mapping PURPOSE (2) Developing PEOPLE (3) Assessing and Implementing Effective PROCESSES and information technology (IT) strategies. Mali is a #1 International Bestselling author, TEDx speaker, workshop and retreat facilitator and business strategist.
In 2015, Mali was selected as a Belief Team community partner through Values Partnership for the Oprah Winfrey's OWN Network BELIEF initiative. Mali is a four-time author, including A Million Fireflies, her memoir about her voyage from war-torn Laos to America.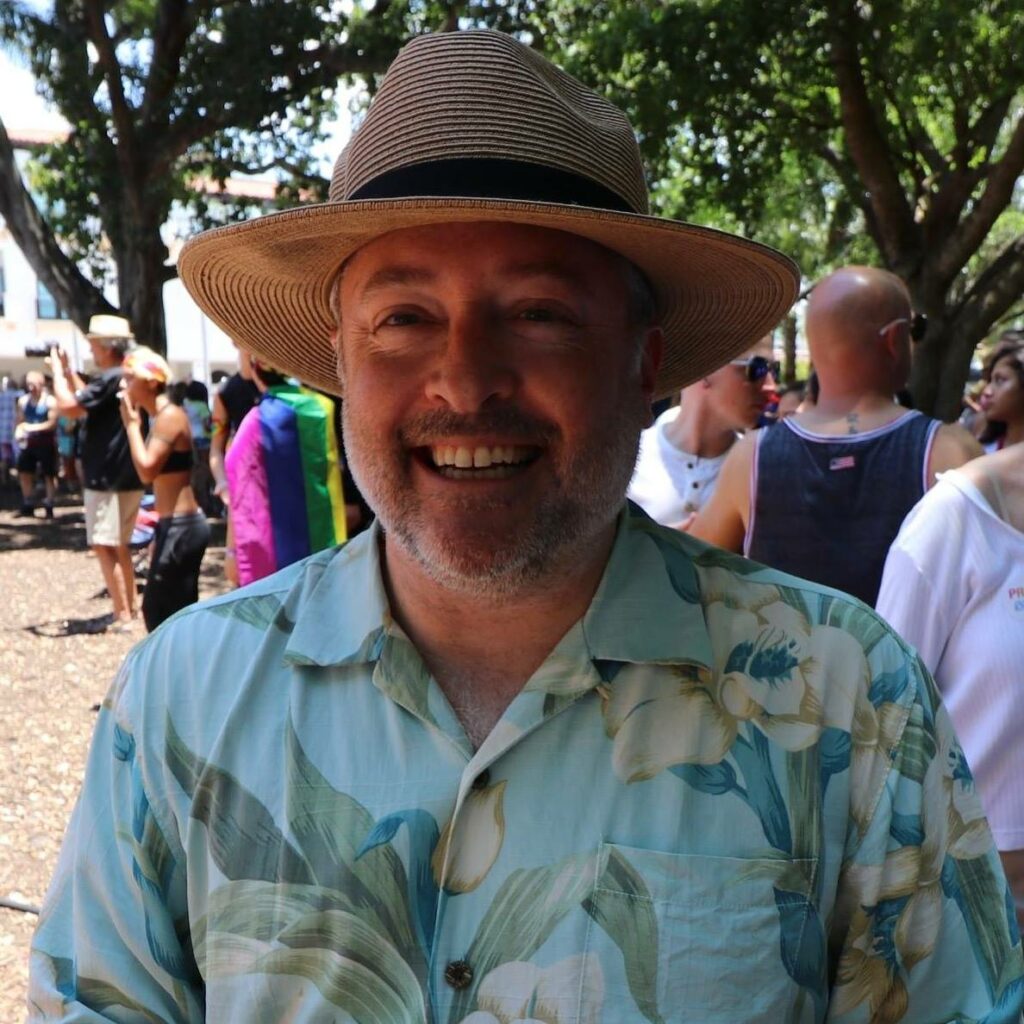 Skip Muller
It is hard to pinpoint the moment when Skip's lifelong desire to be an entrepreneur took root, but it is surely related to his early success in the US Navy at capitalizing on opportunities that others have missed. Having grown up during the Cold War days of military build-up against the Soviet Union, Skip seized an obvious opening: he enlisted in the Navy and was trained to be a Russian crypto-linguist, and at the age of 20 unexpectedly found himself recruited last-minute to translate for General Colin Powell at a summit meeting with his USSR counterpart.
Unraveling complex coded messages in a foreign language was the perfect training for Skip's subsequent career path, which included interpreting opaque FDA and Sarbanes-Oxley compliance regulations in the pharmaceutical industry. Later, his gift for understanding nuance in language continued to serve him well by equipping him with exactly the right skills to interpret contract documents during his time leading software projects for large Pharma companies and the US Navy, while pursuing his other passion for writing screenplays and immersing himself in the art and theater scene.
But all of this was really just a cover for his main passion: people. Whether it is in business, on the charity circuit, or on the social scene, Skip rarely enters a room without knowing someone, and rarely leaves without connecting others. Which is why cyber security is so interesting to him. After all, it's really all about people: people on one side of the wall trying to capture valuable information from people on the other side. The trick, he notes, is for the good guys to be more fluent in the nuances of the language of cyber than the bad guys.
Skip's enjoys the creative passions of writing and supporting local artists and musicians. Skip has supported Lao Heritage Foundation since he and his husband, Deth Khaiaphone, a fine-dining chef born in Laos, met LHF in 2011. Skip joined the Board in 2018 with a focus on helping LHF increase its reach and scope of operations.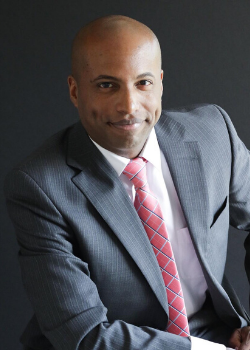 Victor Cora Nazario
Victor is the COO of the SOAR Community Network and oversees the day-to-day operations of the organization. He is responsible for ensuring our technology systems and work processes keep us efficient and innovative.
With over 23 years of experience managing IT infrastructure needs, budgets, vendor relations, and help desk support teams for small and midsize businesses, Victor works with clients as their lead technologist and virtual CIO helping organizations align their business objectives with IT.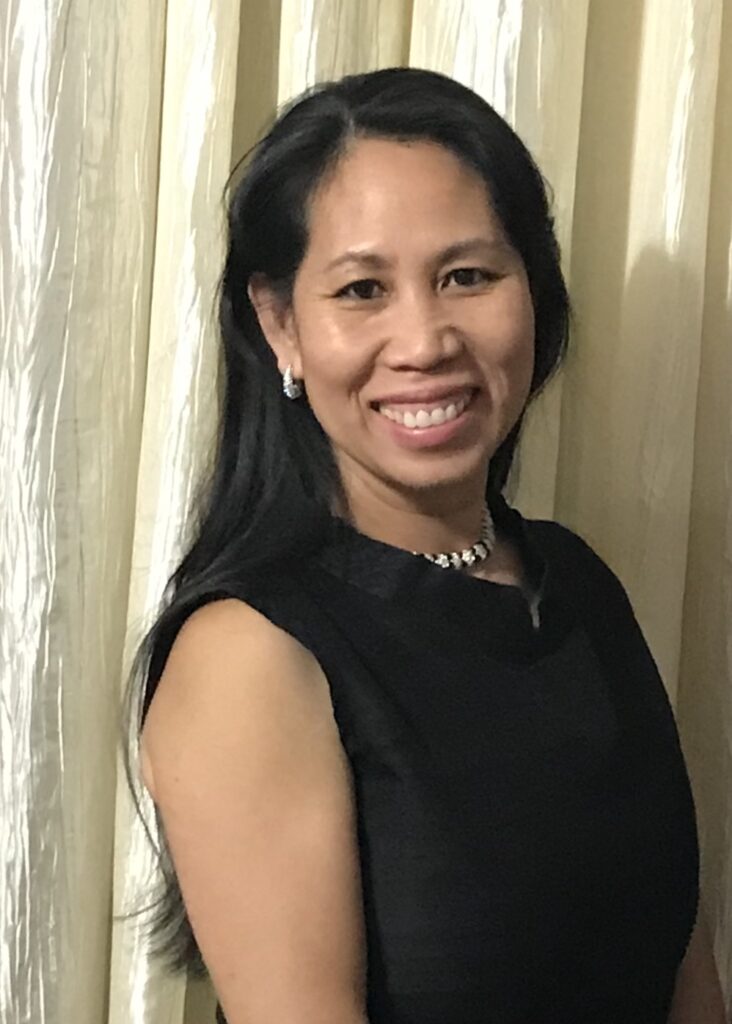 Damdy Richards
Damdy is a dentist in Virginia Beach, Virginia where she lives with her husband and her two sons. She received her doctorate degree in 1996, completed her residency program afterward and she has been practicing dentistry since then.
She owes much of her success and opportunity from strong family values that were passed down to her by her parents.
She is a firm believer in supportive family and community. She believes in education, preservation of her heritage and being an active member in the community. She believes in leading by example and she instills it in her children.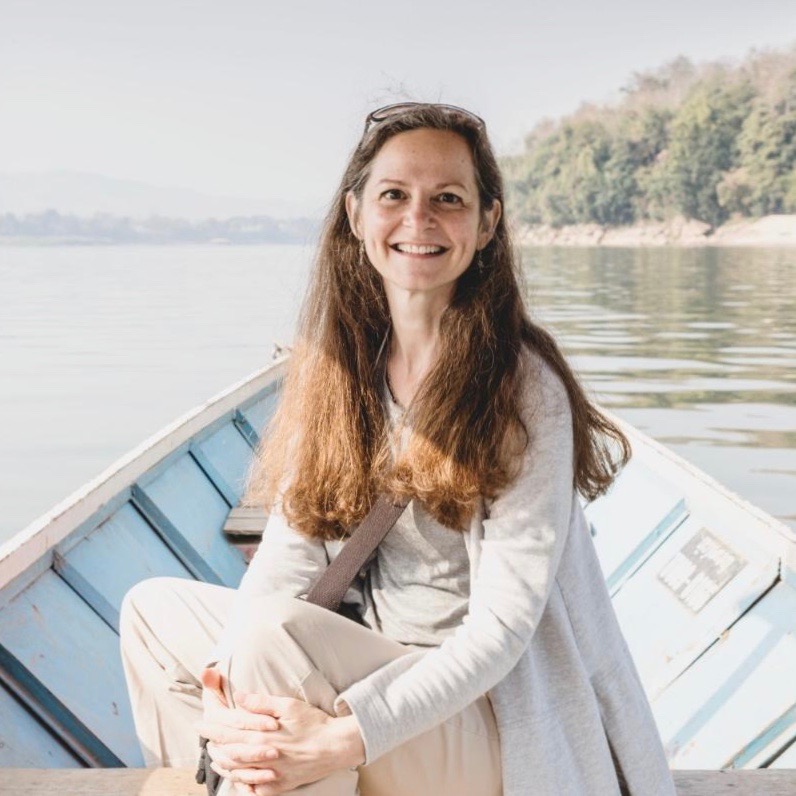 Mary Louise Marino
Mary Louise Marino is an artist and social entrepreneur with a passion for women's empowerment, cultural understanding, and artistic creativity. She launched Indigo Lion Handmade in 2016, after a culmination of decades as an artist, traveler, and expatriate drawn to traditionally crafted objects and their stories. Indigo Lion scouts and curates a collection of distinctive, ethically-sourced handmade textile accessories and home accents from Laos. Mary Louise travels annually to Laos to learn and give voice to community partners and weavers, who are engaged in preserving their cultural integrity while innovating on new designs, and shares how handmade craft matters and inspires us.
Mary Louise is an artist working in fiber arts, hand stitching, nature's elements, expressive mark making, sewing, storytelling, and photography. She is currently integrating her art and expression into the heart of Indigo Lion by weaving connections with Laos on the creator platform Patreon. She has exhibited in solo, juried, and group shows.
Prior to starting her own social enterprise, she held positions as Director of Programs and Operations for Empowered Women International in Washington, DC; as Technical Training Consultant for Peace Corps Romania and Community Developer in NGO Capacity Building for Peace Corps Romania and Uzbekistan; and earlier in her career she worked for multiple design firms and taught design at the college level.
She received her Master of Science in Organizational Management from the School for International Training in Vermont; Masters Coursework in Lettering Design from the Basel School of Design in Switzerland; Bachelor of Fine Arts in Graphic Design from the University of the Arts in Pennsylvania; and studied with calligraphers in New York and Japan.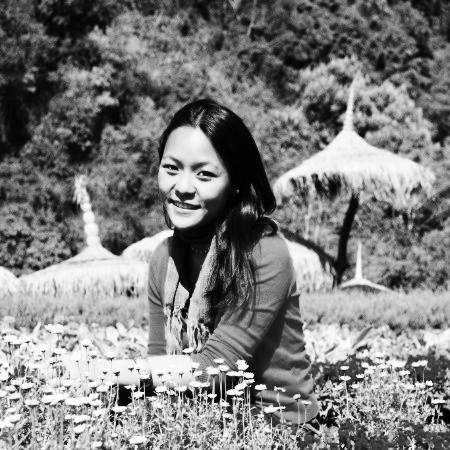 Arina Chithavong
Arina joined the Lao Heritage Foundation as a board member in September 2020, bringing to the position more than a decade of professional experience in international development and social justice tied to external stakeholder relationship building, strategic organizational planning and fundraising. She is currently working as Chief Development Officer at the Solidarity Center, the largest US-based grassroots worker rights organization in the world. Previously she served as development director at Community Preservation and Development Corporation, on urban poverty and affordable housing, and Legacies of War, on the removal of leftover unexploded ordnance in post-war Laos. Before her focus on philanthropy, Arina worked on global supply chain management and social compliance at the Fair Labor Association and the International Labor Organization (ILO), and provided capacity-building training to indigenous people in the Lao and Thai highlands for German development agency GIZ. Arina holds a master's degree in sustainable international development from Brandeis University and a bachelor's degree in history and anthropology from the University of Heidelberg. Arina was born and raised in Germany where her parents were resettled as Lao refugees and part of a small Lao diaspora. She currently resides in Maryland with her husband Chris and little daughter Isabella Louise Channaly Lester who loves Lao dancing and her sticky rice with eggs. Arina hopes to bring her experience in strategic planning and organizational management to support the Lao Heritage Foundation's community and crucial work with the diaspora in the US and the work in Laos.